$2,500 Could Be Yours!



Insurance agents do so much for their communities - from the small businesses they help protect, to spending their valuable resources in giving back. We want to shine a spotlight on YOUR "Agents for Communities" story!
We're giving small business insurance agents across the country an opportunity to win a $2,500 prize!
How it works



Tell us in a 30-60 second video what your agency means to the small businesses in your community OR tell us how your agency gives back to your community.
Not a video person? No worries!
Click here to submit an image and short essay on one of the two entry options listed above. Entries submitted via text should be 300 words or less. If you experience any issues with the submission form please email your entries to Lonny.Huffar@coterieinsurance.com. File size must be under 25MB.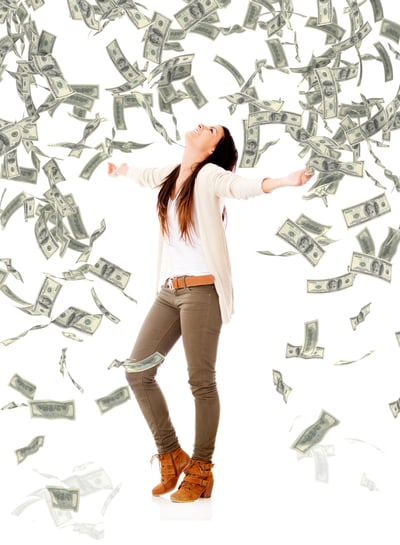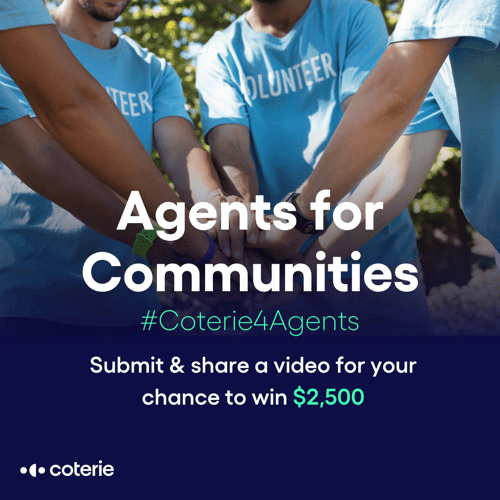 Entries are due by November 27, 2021 by 11:59 pm (PT). Please keep videos to 30-60 seconds and less than 100MB in size.
Applicants must be 18 years or older and a U.S. citizen or permanent resident to enter.
Any participants who do not complete the entry form in full will not have an official entry into the sweepstakes. Opportunities to earn additional points for entries are highlighted below.
Additional Votes!
Earn 1 additional vote for your entry on each social channel you share your video on using the #Coterie4Agents and tagging Coterie Insurance.
Don't just do it for us, show your community, customers, and fellow colleagues:
FaceBook — tag @CoterieIns and use #Coterie4Agents

LinkedIn — tag @CoterieInsurance and use #Coterie4Agents

Instagram — tag @coterie.insurance and use #Coterie4Agents

Twitter — tag @CoterieIns and use #Coterie4Agents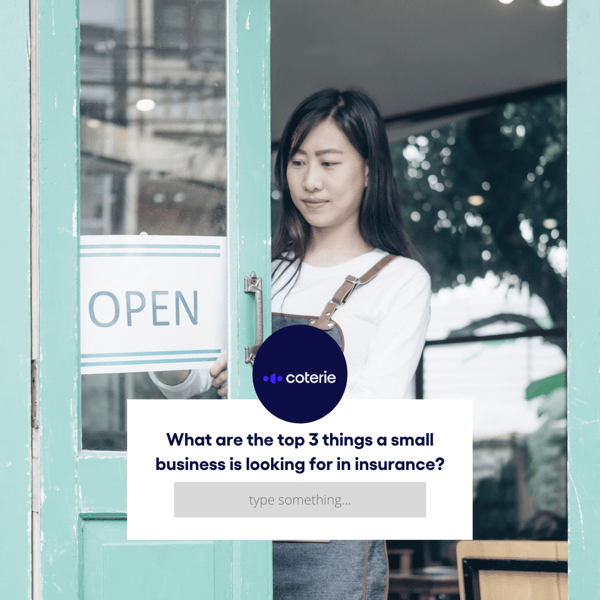 Winners will also....
Be featured on our Coterie Blog, all of our social channels AND we'll pitch your winning story to your local media outlets to highlight all the great work you do and to get your name out in your community!