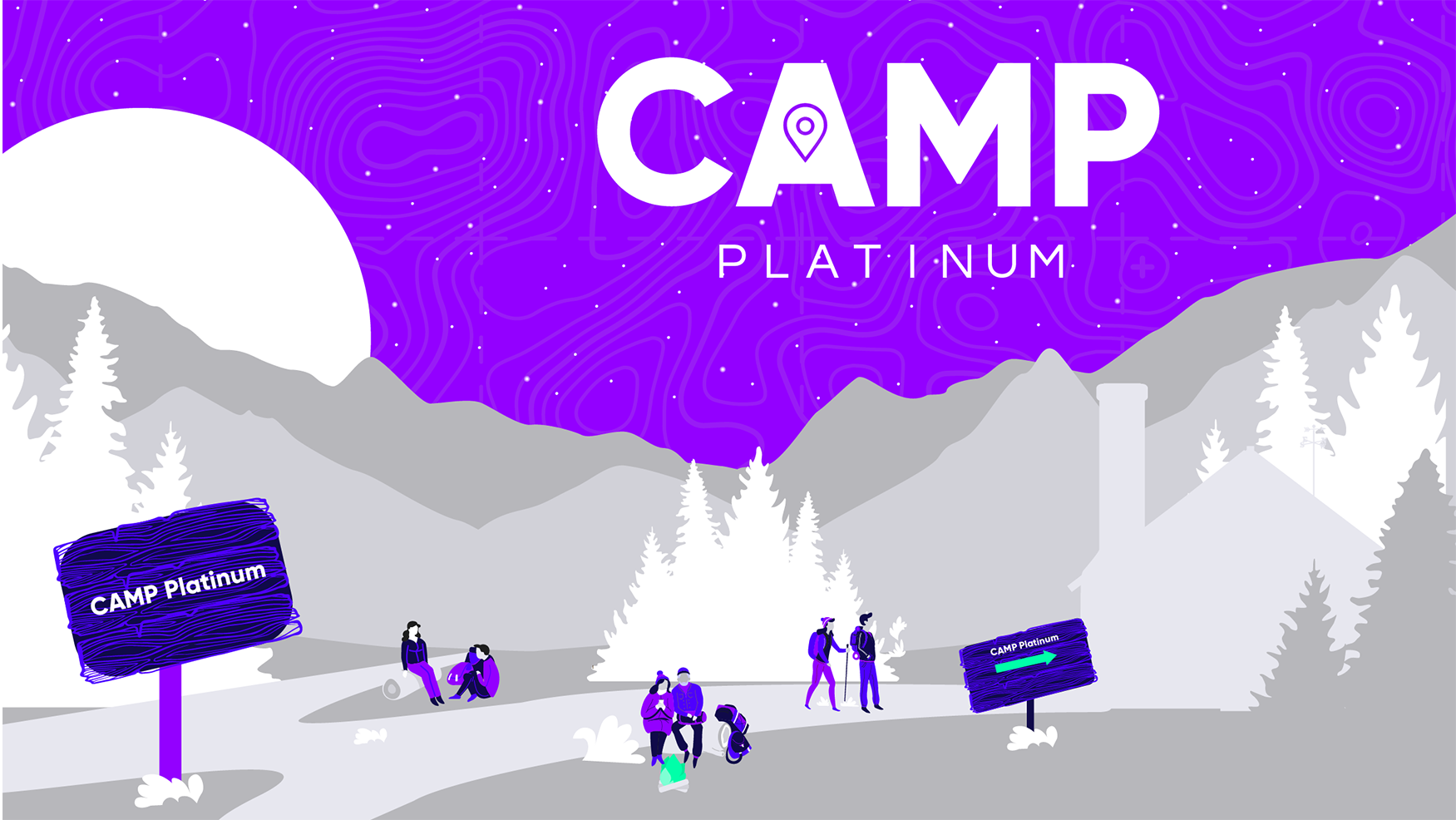 Your premier digital marketing command center.
First...What is CAMP?



CAMP – Coterie Agent Marketing Program delivers resources, programs, training and tools to enable agents, like yourself, to up-level your skills to:
Organically market your business with more ease

Expand your knowledge base of marketing tactics and strategy

Grow your reach and expand your business to drive more leads

Embrace today's technology to simplify everyday business planning and demands

Simplify your sales growth strategy, cross-sell opportunities and customer communications
You'll get access to various tools & programs, training sessions, and webinars that will provide you the right mix of knowledge, advice, and expertise on how to successfully manage every day business demands, marketing efforts and to strategically grow your business. Let's dive in to CAMP Platinum!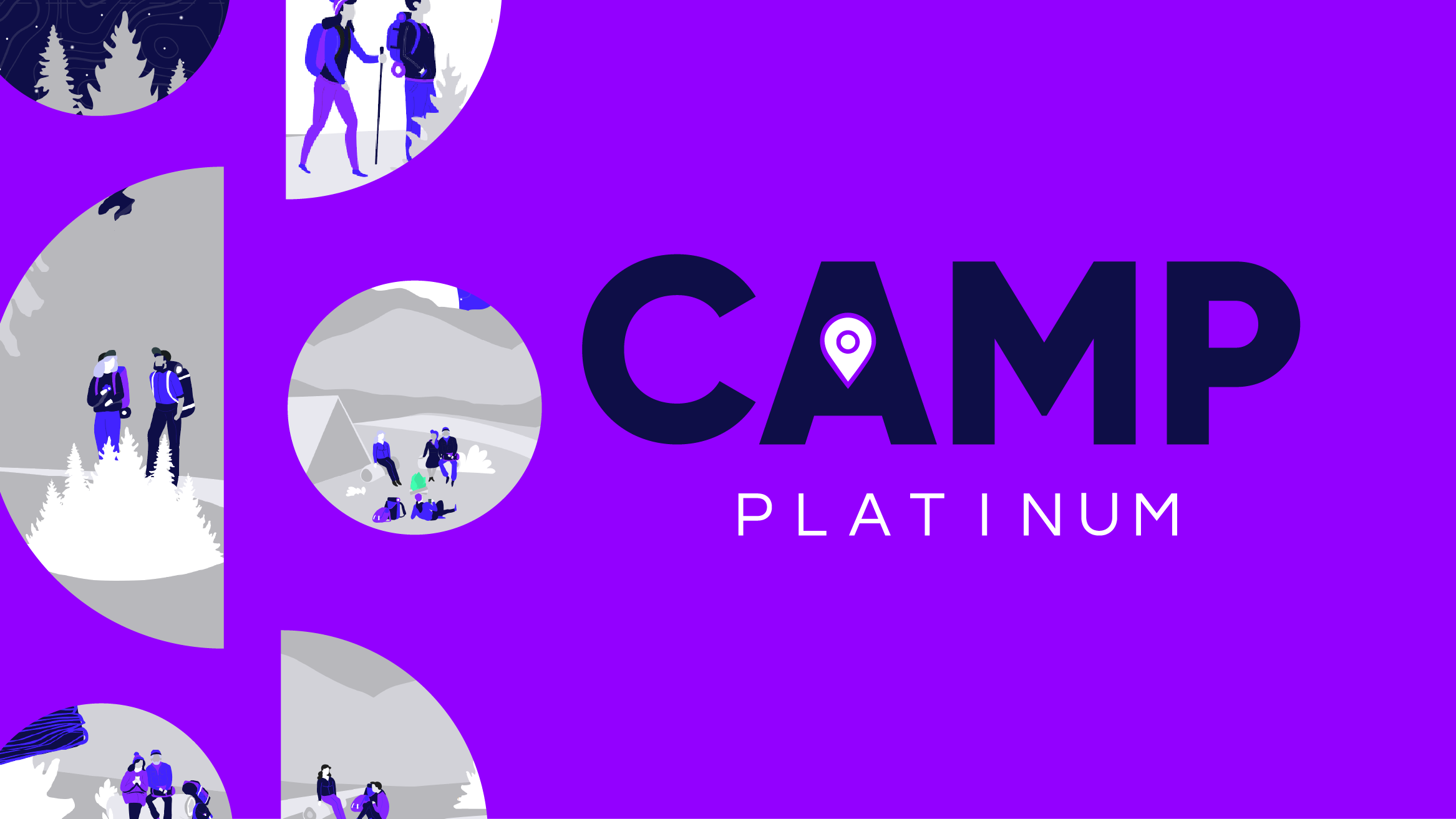 What is CAMP Platinum?



CAMP Platinum is your answer to SAVING TIME while managing the multiple aspects of your digital marketing channels with ease. By partnering with SOCi we're able to deliver a tool that enables you to:
Elevate your digital presence across multiple channels

Improve your overall lead generation

Grow your reach organically and expand your business

Simplify everyday digital marketing planning and tasks without having to manage multiple technologies

Access social media, reviews, listings information and GMB information in one location
Marketing for your business has never been easier, and with a little help from Coterie we're helping agents level up their digital marketing game! Let's dive in and take a closer look at the SOCi platform!
The Elements of SOCi



Four Modules to Simplify & Scale Your Marketing Efforts
Manage All Your Business Listings From One Dashboard
No longer do you have to log in to multiple sites to update your information. Let SOCi do the heavy lifting for you.
Sync, update, and manage your NAP in a central place

Dominate local search results with consistent, reliable information across all listings

With one click you can sync your information with up to 200+ networks (if applicable)

Audit and optimize SEO profiles through service category listings and more




Gain insights into the top keywords your agency is ranking for
Reviews & Response Management
Aggregates All Reviews Into One Dashboard*
Reviews are the #1 factor consumers use to call or purchase a product or service. If you aren't asking for reviews, or better yet, if you are responding to reviews due to time constraints SOCi is the answer!
* (All reviews can be pulled in as long as all pertinent review social channels available are connected.)
Manage and respond to all reviews, social comments, or messages with a few clicks or use the bulk respond feature

Leverage your online reputation by responding to negative reviews faster

Utilize the Response Template libraries to quickly respond and acknowledge positive feedback



Access to Social Media Assets, Scheduler & More!
Let's be honest. Social Media Marketing is important and it's important to the success and growth of your business, BUT it can take a lot of time, and time you may not necessarily have. SOCi & Coterie are here to help!
Access to non-branded, pre-generated content from Coterie, posted directly to your social channels 2-3 per week.

Access to tools like Canva, image/post libraries and response templates

Ability to post your own content and see results and insights on those posts
Expands Your Digital Presence Even Further
Search engines are tricky and having an SEO-optimized, mobile-responsive local page is important in meeting the demand of your customers on whatever device they are on.
Improves your local search rankings and mobile visibility

Elevates your agency in localized search results

Increases local foot traffic and organic lead generation

Improves search rankings for non-branded keywords

Drives user interactions for "Get a Quote" or phone calls
Listings Management
Manage More With Less Effort
Listings might seem small but it is mighty! With so much on your plate, missing updating important information can easily happen, and when you add in multiple places where it should be updated, well that's problematic too.
CAMP Platinum and SOCI help:
Manage data for your GMB profile from SOCi
Provide you one place to update critical business information that automatically pushes out to SOCi's partnered networks
SEO optimize your GMB profile
Move your agency up in local search rankings so you can achieve the coveted Google 3 Pack spot*

Not Optimized vs. Optimized Profile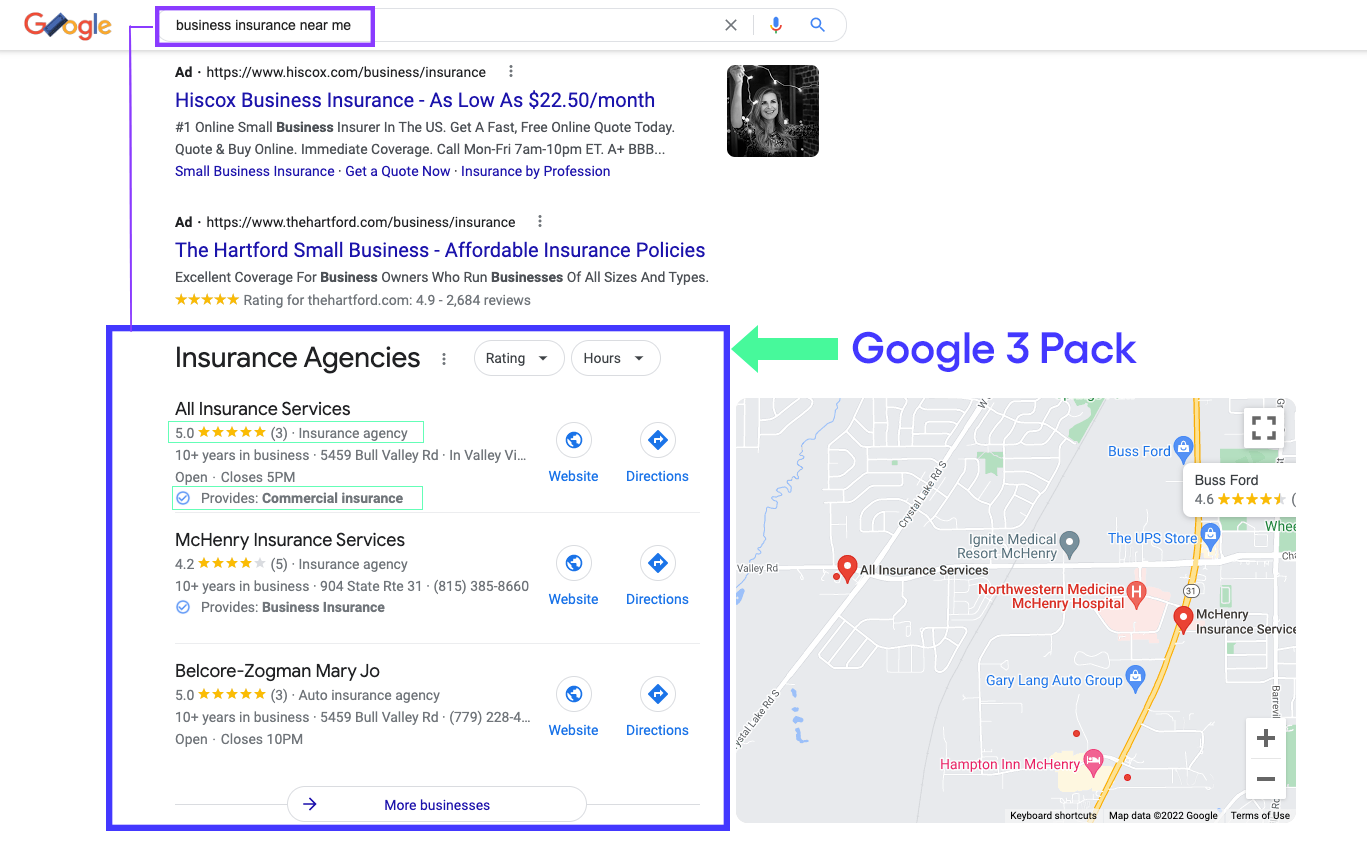 What the heck is a Google 3 Pack?
Think of this like your online prime real estate. Showing up in your local Google 3 Pack should be your goal for your chosen keywords that you want customers to find you for.
But what does that actually mean for you and your business?
More visibility and conversions straight from search results
Higher placement = more "foot" traffic
Shows searchers that YOUR business is the most relevant and provides them an at-a-glance snapshot
Let's Talk About Why Reviews & Social Media Are So Important – Did You Know?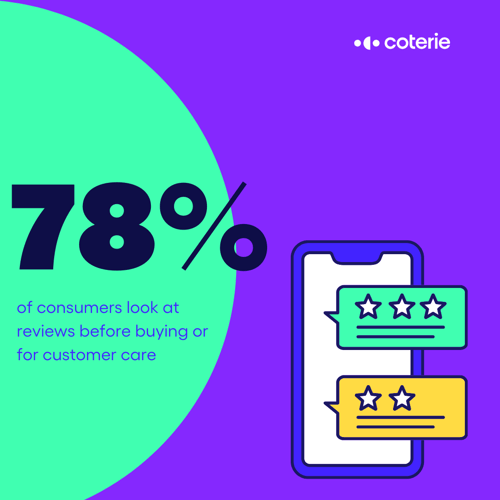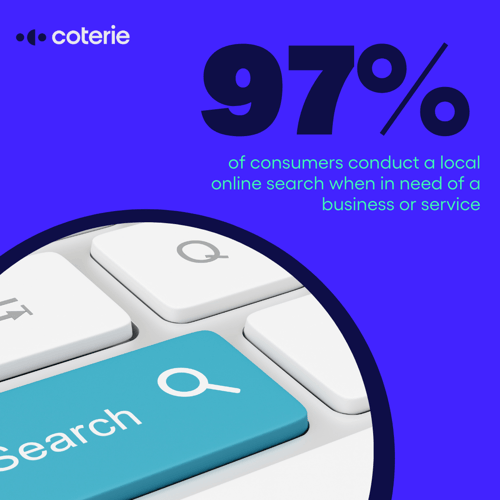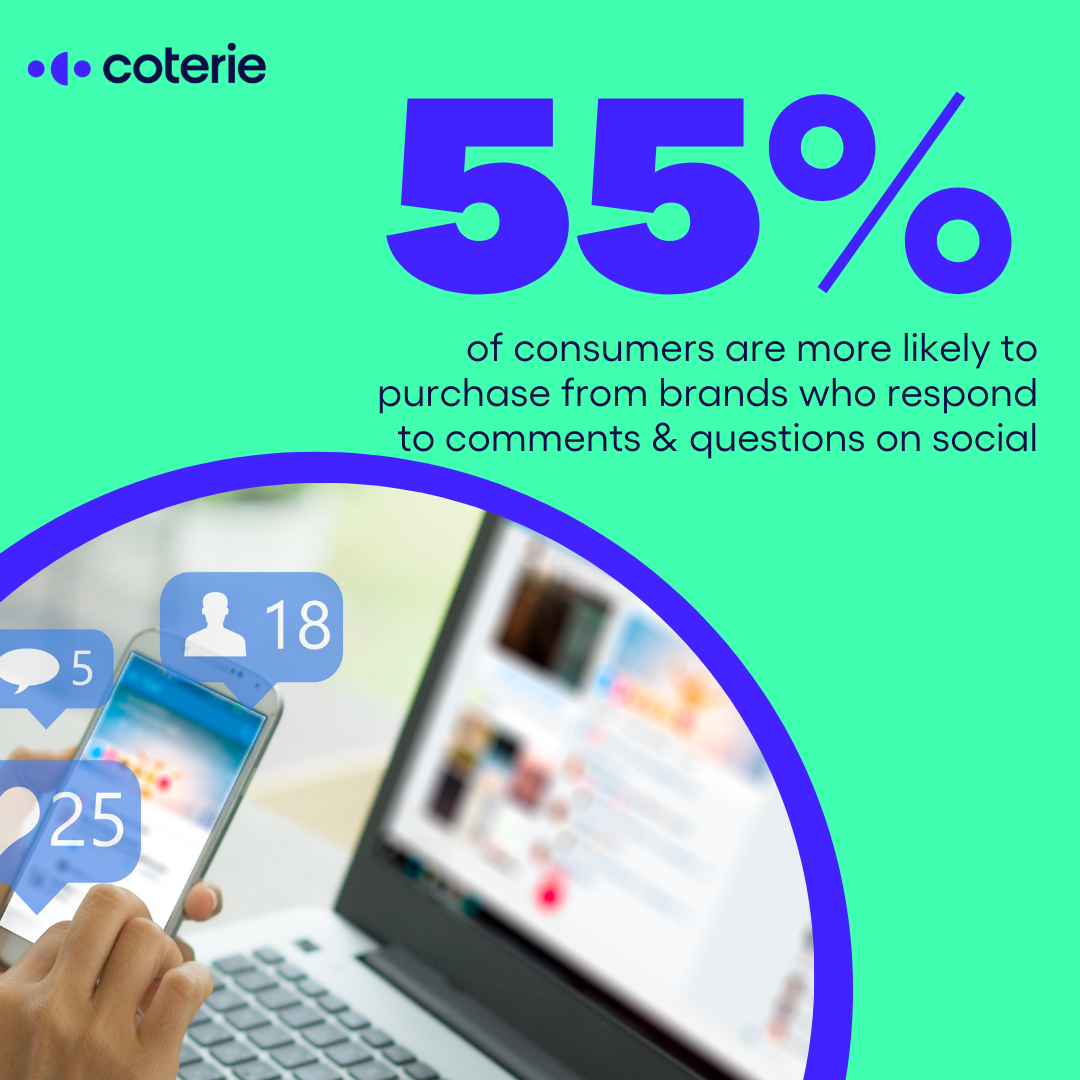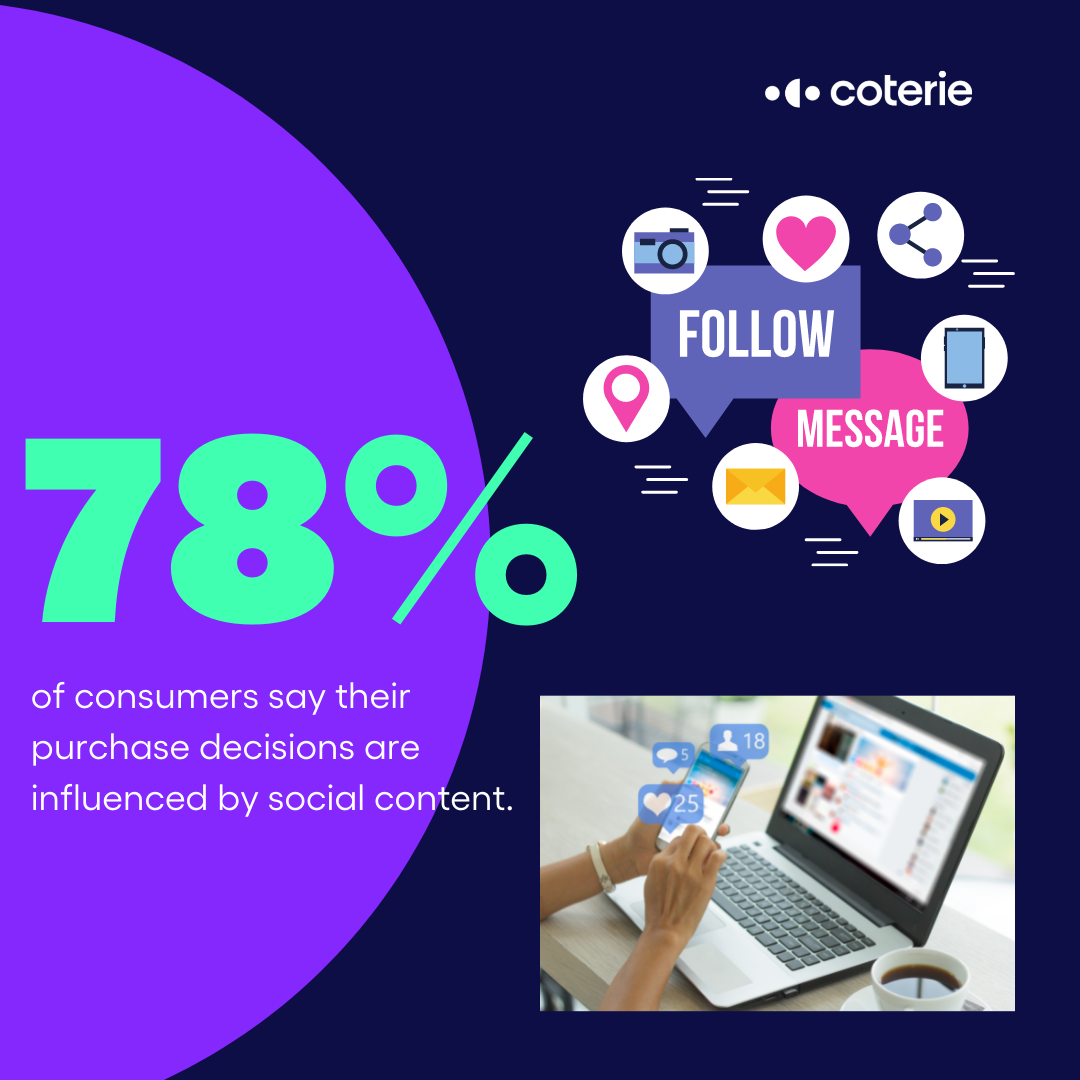 Reviews & Response Management
If we learned anything from above it's that reviews and social engagement impact your business more than you realize. Your potential for new customers, current customers, and business reputation are constantly being evaluated by what consumers are reading about your business by other customers. Being able to manage and respond to all of that can be overwhelming.
CAMP Platinum delivers the solution to you with SOCi.
Are you asking for reviews on a consistent basis?
If not, you should be – and the graphic to the right explains why. In 2021, 4 of the top 5 ranking factors for Google are DIRECTLY related to reviews.
Overwhelmed by the thought of responding to reviews? CAMP Platinum is by your side. All reviews from your connected networks can be accessed in one dashboard.
Filter by network, star rating or sentiment, then utilize the bulk respond feature, with access to the template library, to personalize and reply to all reviews within a few clicks. Speed, Simplicity, and Service right at your fingertips!
Leverage the power of SOCi to streamline your social response management. Save yourself hours by using the intuitive features to simplify and streamline your responses and engage with your customers. Trust us they want to hear from you!
Manage social engagement from one interface for:
Google Q & A and Google My Business

Facebook comments & messages

Instagram comments & messages

Twitter

LinkedIn
Get more done, in less time. Allow the tools within SOCi to help extend your reach by continuing to build your relationships online that foster business growth and expand referrals.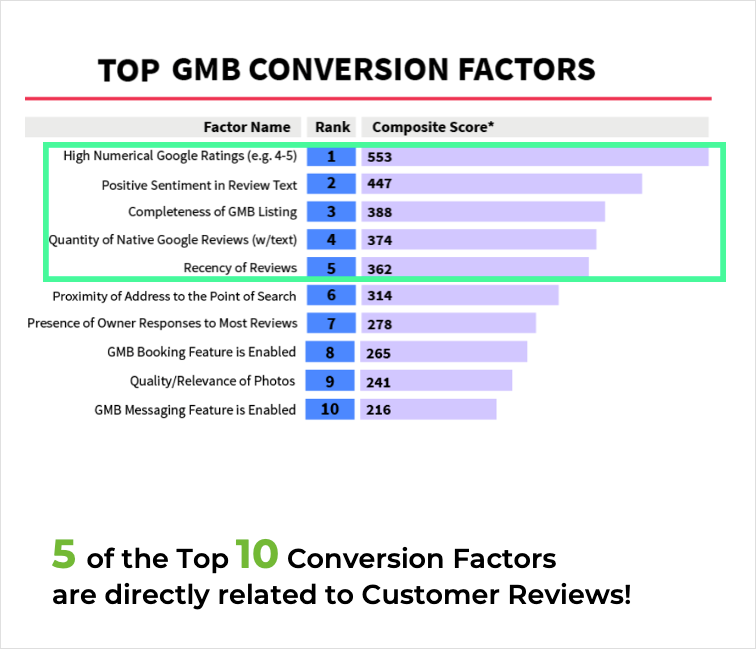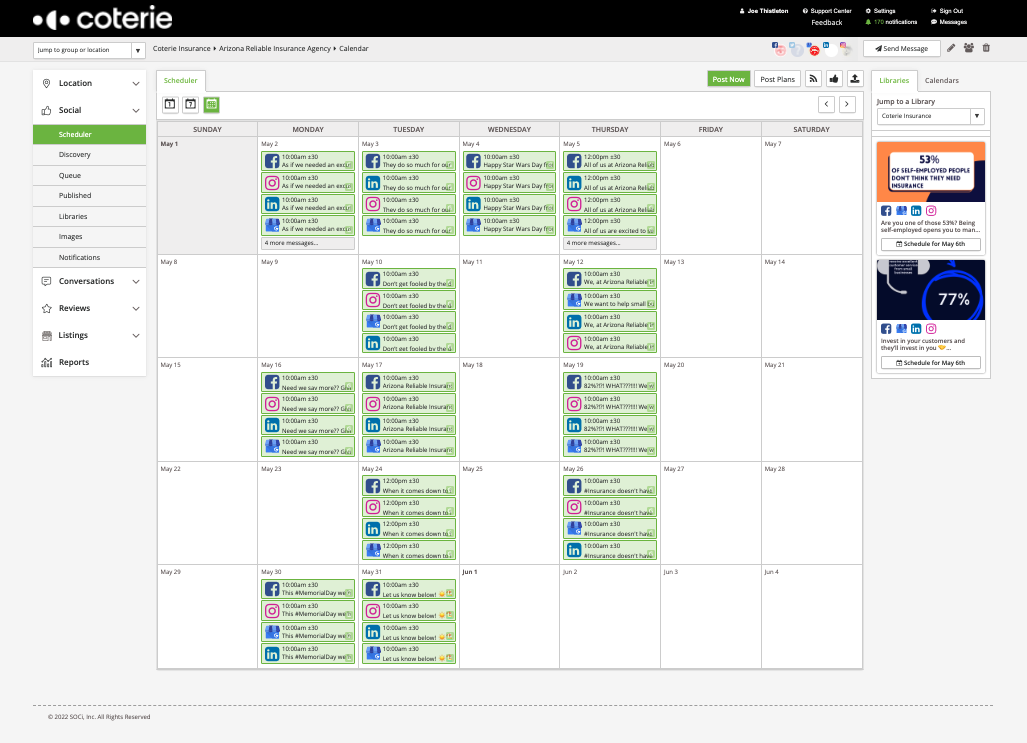 Social Media Management
Social Media marketing for your business can be daunting - CAMP Platinum & SOCi alleviate that pain point and simplify it.
For agencies who might be under-resourced or unable to expand their marketing efforts due to time constraints, financial resources, lack of marketing expertise or digital savviness, CAMP Platinum is the solution. Even if you have a dedicated marketing person, CAMP Platinum is sure to minimize their workload and streamline efficiencies across the board.
Your social channels hold a wealth of possibilities if they are marketed the right way. Your business social media accounts can reach far and wide, but not if you aren't using them to your full advantage.
So what can I do in the Social Media Module:
Create your own posts/content and schedule for a week or month at time, or more

Access Canva to help you easily design your graphics for your social media posts, AND we'll give you tips and tricks along the way to help you get started with generating your own content

Upload your own images to libraries to save for future posts

Review the content provided to you by Coterie and easily change or update that content if you don't like it

Review social media metrics to see what content garners the most engagement, shares and impressions, etc. – this helps you decide what kind of content to focus on moving forward

Access blogs and articles to directly post to your social feeds
Why do we provide agents content?
We want you to be as successful as you can be
Agents are small business owners too, and that means just like the small business customers you serve, you can't possibly do everything, everyday. With that in mind, we thought how we could best serve you? What could we do to help you be more successful?
The answer was clear. Help agents tackle the seemingly impossible task of managing their social media presence and channels.
We provide agents non-branded, pre-generated content to:
Grow and expand your social following

Highlight your business locally

Help you explore what content resonates with your audience

Provide you examples and ideas so you post your own content

Educate their audience
Drive more user interaction and engagement to promote the business to current and new customers

Drive awareness of your agency

Drive organic leads to your agency
What kind of content is created for agents using CAMP Platinum?
Coterie creates non-branded, pre-generated content with localized personalization so most posts reflects your agency name, phone number or website.
How do we do this? SOCi of course! The tool allows us to localize each agency's location with some simple coding - This way we drive customers back to you!
The intent of the content provided to you is specifically created to:
Be educational for your audience

Drive interaction and engagement with YOUR audience

Be inspirational to your audience
Examples of Social Media Posts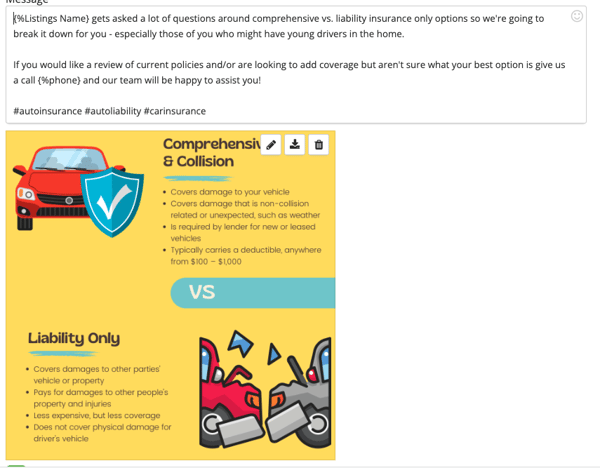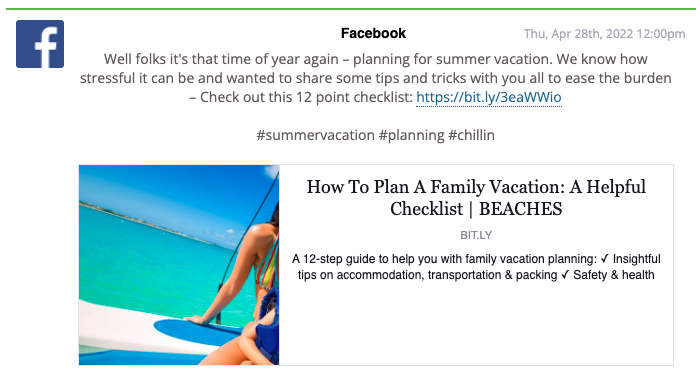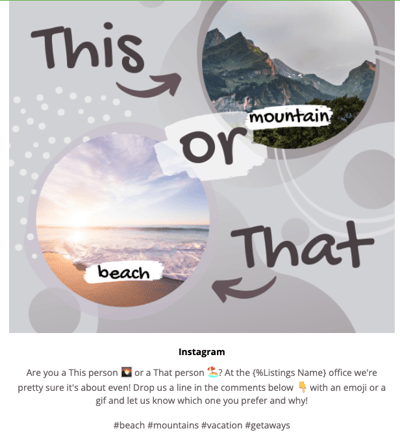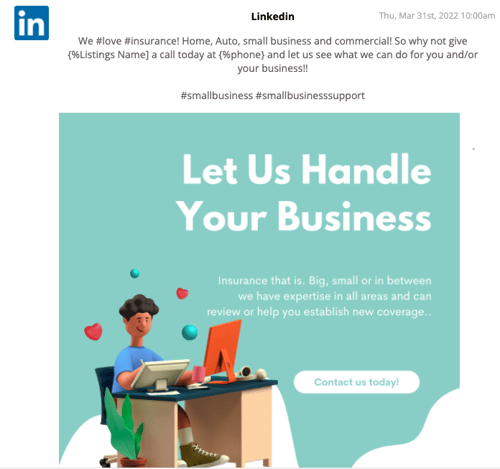 Is CAMP Platinum Right For My Agency?
CAMP Platinum is ideal for agencies who:
Have 10 or less employees

Are just starting their business

Are understaffed or have limited resources to perform essential marketing functions

Want to simplify their marketing tasks with easy to use, intuitive tools

Want to track their performance or competitors

Want to improve their social media and digital marketing efforts
How Do I Get Started?
Requirements
CAMP Platinum is your premier digital marketing command central platform. To make the most of your investment and the tools available to you we recommend the following criteria be met:
Your GMB (Google My Business) business listing/profile is complete and active
(1) agency location per CAMP Platinum (SOCi) access, with unlimited users
At least (1) social media business channel, preferably Facebook, is active – the more channels, the more exposure for your agency
You agree to have Coterie post to your social channels on your behalf*
You allow Coterie to act as a "system user" on your Facebook Business Manager - see document

Enabling this function drastically reduces the amount of posting errors due to broken API tokens

You agree to log in and link your social, GMB and review accounts within the first 2 weeks of receiving your login and onboarding email from SOCi
You agree to post to your social channels at least 3-4x per month with your own content – testimonials, review, new hires, new products or services are great examples and your customers want to see that
You agree to maintain your SOCi listing profile completeness level to 90% or more
* Agents may choose to not have Coterie create and post content on their behalf by emailing campquestions@coterieinsurance.com and requesting to opt out
What is the cost?
No cost to agents who enroll in 2022
Wait what do you mean no cost?
Well this is a new program, and we are evaluating and testing the program throughout the year. What that means is YOU get to take advantage of that and see for yourself how it can help your business.
All the tools available within this program can easily cost upwards of $3,000, however we have negotiated special pricing. As we evaluate all aspects of this program we will communicate with all participants on any eventual cost in 2023.
Enrollment Periods:
There are 3 remaining enrollment periods for 2022
Enrollment period 1: May 16 - May 31 – agents onboard in June
# of Seats Available: 64
Enrollment period 2: July 11 - July 11 – agents onboard in August
#of seats available: 150
Enrollment period 3: Sept. 12 - Sept. 23 – agents onboard in October
#of seats available: 100
CAMP Platinum & SOCi Webinars



CAMP Platinum Demo – Learn About SOCi
Driving Better SEO & Local Optimization
Understand SOCi Reports & Dashboards