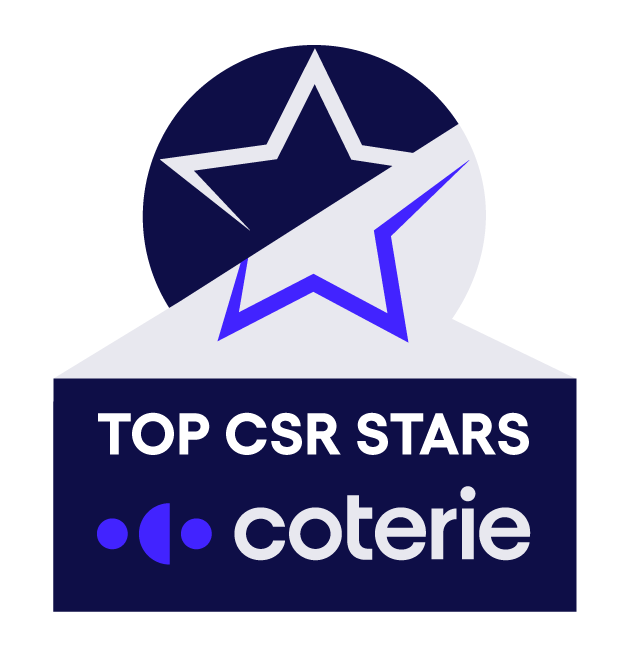 2021 Top CSR Star Awards!
Welcome to Coterie's 2021 Top CSR Star Awards. We all know that CSRs are the ones that keep the lights on in our agencies and even fuel our industry as a whole. That's why we wanted to shine a light on some of these amazing CSRs for not only their hard work, but also dedication, perseverance and commitment to their customers.
Our inaugural 2021 CSR Star winners come from across the U.S., with diverse backgrounds and experience. Without further ado, we'd like to present to you the inspiring Top CSR Stars for 2021! Thank you again to everyone who participated and to all the CSRs out there making a difference and setting a great example for those around you.
Please join us in congratulating our first class of Top CSR Stars!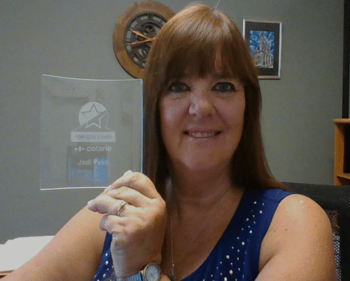 All CSR Stars Awards Winners Received a Plaque + Gift Card!
This year's CSR Stars all received a plaque and gift card to celebrate their great achievement.
Stay tuned for upcoming events where we will learn from these accomplished CSRs and other experts in the industry.
Top 10 CSR Stars
Our Top 10 CSR Stars won over our judging committee for their heart-warming stories of customer service and dedication.
Kendra James
We are excited to introduce you to Kendra James! Kendra James is a Claims Specialist at Coastal Alabama Insurance in Gulf Shores, AL. She graduated from The University of Alabama with a bachelor's in Communication and Information Sciences. Since then, she has worked as a consultant specializing in brand development, conflict management, and crisis communication. When introduced by her best friend, it took one lunch with Coastal Alabama Insurance's agency owner, Reggie Pulliam, for Kendra to realize they shared an affinity for helping people. She joined the Coastal Alabama Insurance team shortly after Hurricane Sally and jumped headfirst into claims.
"Kendra came over to our agency in August 2020. Two weeks later, our area had the most devastating hurricane in our region's history, as Hurricane Sally was a direct hit on Gulf Shores and Orange Beach, and our small agency with 1700 policies filed over 650 claims in the span of 30 days. Kendra, having NEVER worked in insurance before, became an angel to hundreds of strangers, and a godsend to our agency. Seven months later, we have closed out all but roughly 100 claims, and our agency's retention rate is 98%. Kendra has set up a process and procedure for our office and our clients are overwhelmingly pleased with what she has done." ~ Reggie Pulliam, Agency Owner
Please join us in congratulating Kendra as a Top 10 CSR Star of 2021!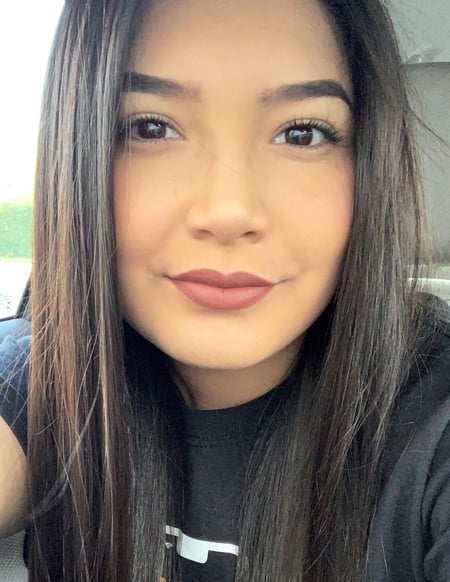 Renee Dominguez
It's no question that our next Top CSR Star of 2021 goes above and beyond. This is why her colleague, Matthew, nominated her for this year's awards!
Renee Dominguez was born and raised in the Rio Grande Valley and recently graduated as a first-generation undergraduate from The University of Texas Rio Grande Valley with a Bachelor's degree in Rehabilitation Services - Deaf Studies. She is now pursuing her Doctoral degree in Audiology. Renee is trilingual (English, Spanish, & American Sign Language) and has been working full time with Rhino Insurance Advisors. She is very committed to the profession and sets her mind to complete daily tasks as well as long-term goals. She has been working with Rhino Insurance Advisors for only 2 and a half years and made a huge difference not only with overall customer retention, but also in delivering dedicated service to Rhino's clients.
"She goes above and beyond her day-to-day duties to make sure all tasks are completed and make sure the clients are 100% satisfied." ~ Matthew Perez, Insurance Broker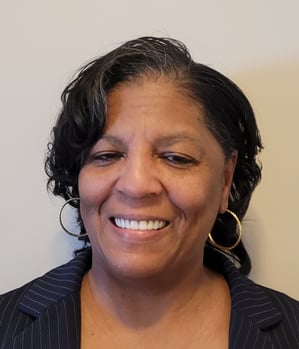 Yvonne Thomas
Next, we are honored to introduce you to Yvonne Thomas from KilGO Insurance in North Chesterfield, VA. It is clear that Yvonne is a Top CSR Star due to her passion for helping people and in solving problems.
Yvonne's true passion is service and this is evident in how she approaches both her work, and her clients. She's dedicated to not only the work, but in making sure that her clients have everything they need.
Yvonne has over 14 years of experience in the insurance industry as a CSR selling, servicing, and building client relationships. Throughout it all, service has always been at her heart. Her current role is as an Account Manager with one of Richmond's outstanding agents. Her goal is one day to obtain a designation in Property & Casualty. In her spare time, Yvonne loves to fellowship with friends, family, and church members.
Please join us in recognizing Yvonne as a Top CSR Star in 2021!
"Yvonne has a good soul and a passion for helping people. She is completely devoted to our clients and doesn't stop until they are taking care of the problem is solved."~ Jason Kilgo, Agency Owner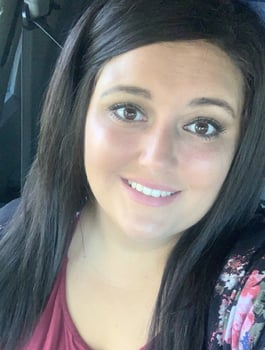 Stephanie DiSantis
Stephanie DiSantis from Covey Insurance is a Top 2021 CSR Star because of her ability to dive right in to learn and then improve processes. Her ability to always do what's best makes her a valuable part of Covey Insurance's team.
Stephanie has been married to her best friend for nine years and they have a wonderful life. Her stepdaughter, Layla, is 12, her son, Gage, is 6 and she has a baby on the way! She really enjoys helping all of her customers in every way possible. Pleasing people has always been a must for Stephanie!
"Stephanie joined us when another CSR left and as she was new, she was forced into the deep end to learn about P&C insurance, our procedures and processes, and help clean up the mess that the previous CSR created. Since then she has progressed into cross-selling and has found her niche. In these last few months, we went through some personnel changes and she bared with me while I worked to take us into a new direction and picked up the slack while we went through the pains of change. She did so without complaint and allowed me to implement my vision and has provided some worthy suggestions along the way to help ensure our success. She has grown so much to become an integral part of my agency." ~ Craig Covey, Agency Owner
Jodi Peko
As Mark Peko, Agency Owner at Battle Born Insurance in Las Vegas, NV says, Jodi is the heart and soul of his agency. She connects with clients and builds lasting relationships where they know that they can always rely on her.
Born and raised in Colorado, life happened and she married her husband and together, they have one daughter. In rapid succession, they moved from Colorado to Wyoming and then to the Las Vegas, NV area. About 8 years ago Jodi decided to become involved in insurance and worked as a CSR in two agencies until finally settling down with Battle Born Insurance, where she has been for five years. She truly believes that you can't go wrong by following the Golden Rule: Simply treat others as you would want to be treated! As a testament to this, she has a number of "agency family members" who just randomly stop by to say hi, to get a hug, or to share their family updates. Let's all congratulate Jodi on being named a Top CSR Star in 2021!
"Jodi is the heart and soul of our agency. She is the one who does 100% of the follow-up with clients, other insurers and mortgage companies. She is also the first contact most clients have once they purchase a policy. While I take a lot of calls myself - a very frequent occurrence is clients asking to be transferred to her. I can't even begin to count the number of times clients have told me that the only reason they stay with us is Jodi!" ~ Mark Peko, Agency Owner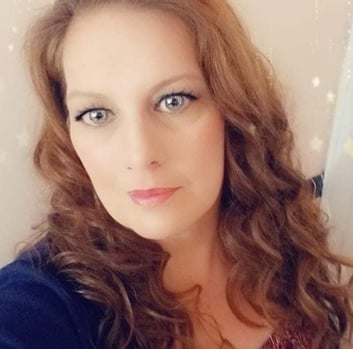 Kay Altadonna
Our next CSR Star comes to us from Spencer Insurance Group in Brentwood, CA. Kay Altadonna has built quite a following of clients at Spencer Insurance Group by being there for them whenever they are in need. She is able to solve problems quickly and efficiently, all while balancing a number of tasks. She goes beyond expectations every day! For these reasons, and many more, Jason Spencer, the Agency Owner at Spencer Insurance Group nominated Kay for this year's awards.
After 25+ years as a stay-at-home mom, Kay was given the opportunity to jump into the insurance world and has spent the last 2 years "learning the ropes" as a CSR. She loves working with their very diverse clientele, being able to help them find solutions, and being a very small part of their life journey. When not at the computer, she can be found swimming laps at the pool or spending time with her four perfect grand-babies.
Please join us in saying Congrats to Kay!
"Kay anticipates and adapts to customer needs, employs out-of-the-box thinking to problem resolution, and successfully creates enduring relationships with clients beyond merely business and policy servicing. Kay remains pragmatic in high-stress, time-sensitive deadline situations and is regularly able to pivot into identifying cross-sell opportunities for the agency. Our clients all love Kay!" ~ Jason Spencer, Agency Owner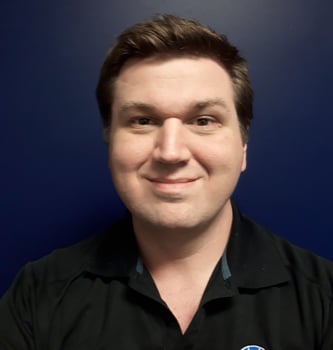 Keith Kinney
The Hobold Agency
Next, we are pleased to introduce you to Keith Kinney from The Hobold Agency. Keith is a CSR Star because he went out of his way to jump in and organize the office, get caught up on renewals, and learn new systems as soon as he joined the team. On top of this, he delivers a constant flow of creative ideas on how to best run the agency and service clients which simply levels up their overall operations.
Keith started his insurance career in Fort Worth, Texas, as a commercial agent in a large personal lines agency. Shortly after relocating to Cincinnati in August of 2020, and finding a position with a great agent here in Ohio, he was fortunate enough to meet David McFarland, Coterie's Co-Founder & CEO, and got started utilizing Coterie Insurance's platform for agents & brokers. He is currently the Office Manager for James Hobold with 10 years of experience in commercial insurance and is looking forward to many more.
"In the first 90 days, not only did he organize my office files and get me caught up on all of my renewal alerts, but he also learned how to use the new tracking and quoting system (that I didn't even know how to use yet). He has already sold 8 commercial policies (4 of which were with Coterie Insurance!), 15 personal lines, and one life policy. Plus, he keeps coming up with ideas on how we can improve the efficiency and detailed tracking of all clients across all of our carriers so we can find them easily and cross-sell them. He has been a welcome asset and I look forward to having him on the team for a long time." ~ James Hobold, Agency Owner

Ileana Garcia
Our next 2021 CSR Star comes to us from Z.A.R.D. Insurance in Houston, TX. Ileana is a CSR Star not only because of her hard work but also for her willingness to pitch in and help - no matter how large or small the task.
She is absolutely devoted to what she does and to helping her customers at all times. Ileana is always willing to help other staff out with anything they may need. There have been many times over the past years that she has been asked to help out with a task that had absolutely nothing to do with her role, and every time, she completes it quickly, accurately, and with a smile on her face!
Ileana has been a CSR for about five years. She loves it and helping people is her passion. When working with Ileana, you just know that you are in good hands and she will do all she can to make sure you and your family are well taken care of.
"She is quick with her quoting, great with the customers, and goes above and beyond to make sure things get taken care of. She never misses a day unless she absolutely has to and is very responsible with all she does. I could not imagine a CSR that deserves recognition more than she does." ~ Chris Lopez, Agency Owner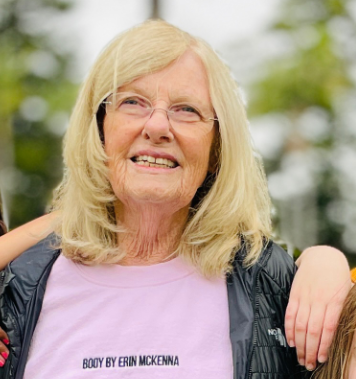 Mary McKenna
Our next CSR Star has spent 56 years as a producer, and still picks up every phone call while processing endorsements, issuing policies, and is a mother of 12 to boot! Devoted and dedicated does not even come close to describing Mary. She is a true inspiration!
Mary opened her insurance agency in 1966 in San Diego and has been hard at work ever since. She still comes into work every day from 9 am - 5 pm to help her clients with their insurance needs. Every client is treated equally whether they are paying $1 or $1000. She deeply cares for each of her clients and is committed to doing a good job for both the client and the carriers. Mary started with paper applications mailed to the carrier and now is able to instantaneously quote and bind online! She has a complete understanding of tech systems and is always open to adopting technology. Mary is truly an example of hard work and loyalty.
"Mary is at work every day, and it's never too early or late to help a client. If a client struggles with premium payments she will help - even paying out of pocket. Would give the shirt off of her back." ~ Daniel McKenna, Production Manager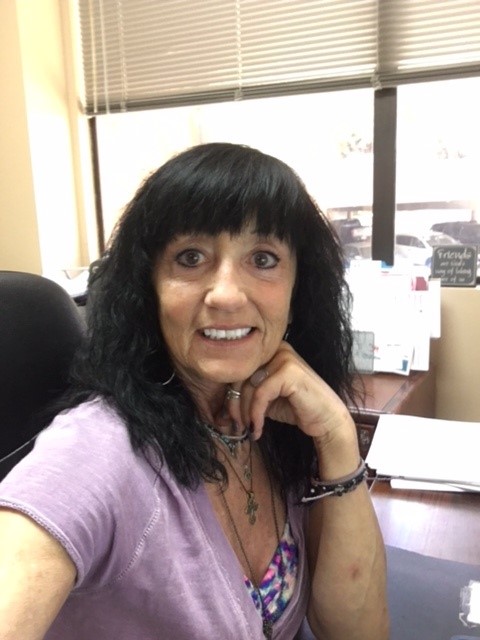 Diane Salazar
Diane's ability to think like an owner of both the agency and the client is what has earned her a spot on our Top 10 CSR list. Her integrity and work ethic is phenomenal, in spite of suffering from illness. Diane shows up every day, ready to do what it takes to serve her clients. She demonstrates the meaning of hard work coupled with fantastic customer service and we're honored to recognize her.
Diane works closely with employers to offer the best benefit programs available to their employees. Diane handles all aspects of the Employee Benefits Division of the agency from the initial planning meeting with the employer to Open Enrollments as well as the day-to-day service for both employer and employees. Diane got her start in the insurance industry 30 years ago and has been hard at work ever since. When she is not working, she is an avid gardener and animal rescuer. She spends her free time with her son and takes care of the animals (including the wild ones) on her property.
"Diane's technical skills and knowledge are extraordinarily high, but when in doubt of an issue, she will ask me for help. That is the sign of a true professional. She cares about the other staff members, the employees of the firms we serve, and has a terrific rapport with our carriers' staff. All in all, she is a person of superior talent and knowledge and the willingness to do what it takes to serve our customers." ~ Stephen Downey, President
Top 25 CSR Stars
Our Top 25 CSR Stars are no less dedicated to their customers, offices, and their work! Take a look at the rest of our inaugural CSR Star class.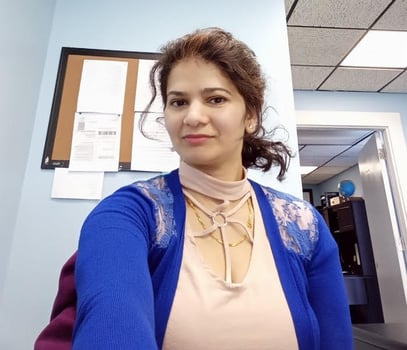 Sita Regmi
We're thrilled to introduce you to our next CSR Star. Sita stood out to us due to her dedication and honesty. She is extremely detail-oriented and an unwavering customer advocate. Her dedication to the job makes her an incredibly valuable team player.
Sita takes pride in serving her customers and in helping them with all of their insurance needs. She puts client service and satisfaction as her primary goals. Sita believes that insurance doesn't need to be complicated, and she always works to bridge that gap between insurance companies and clients. Sita previously worked with the Family Service Association in San Antonio TX. Then, she took an interpreter and caseworker position at A Plus Family Care.
During those career transitions, customer care and their utmost satisfaction were always at the forefront of Sita's mind. After receiving her bachelor's degree, Sita worked with Habitat Housing and Women Empowerment Nepal, where she learned a lot about care and support to clients. Sita carries those lessons with her today which is evident in every customer interaction she has.
"When a CSR never gives up, digs in, and innovates to find a solution to a problem, that's Sita." ~ Tikam Acharya, Principal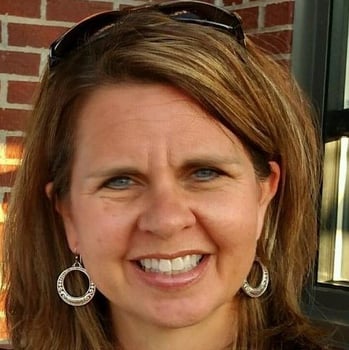 Scarlett Kirkpatrick
Martinek Insurance Services Inc
Martinek Insurance Servies is what it is due to the hard work of our next CSR Star, Scarlett Kirkpatrick. Scarlett deploys extra effort to the most complex accounts in order to keep them updated and organized. Her attention to detail combined with her willingness to do whatever it takes is a key part of the agency's success! She truly embodies a Top CSR Star.
Scarlett's insurance career began with her love for math. After earning her degree in Actuarial Science with a minor in insurance, her first position was in the actuarial department of a non-standard Auto insurance company. Scarlett has also worked in the financial services industry assisting customers with investment and insurance-related decisions. When she left the business world to raise her boys, her math skills were put to good use as a part-time math teacher and tutor. Now, she's back in the insurance industry, using her math skills in combination with a keen dedication to customer service to put her agency on the map.
"Scarlett deploys extra effort to our most complex accounts to keep them updated and organized. In many ways, Scarlett enables customers to organize themselves. She provides a task list associated with a specific request and reminds the customer of outstanding items. She is also solutions-oriented and customer-focused. she constantly asks how can we provide the best customer experience and achieve the desired result that benefits both the agency and the customer. She is flexible, practical, and somehow has remained sane despite the many challenges she faces each week." ~ Rob Martinek, Agency Principal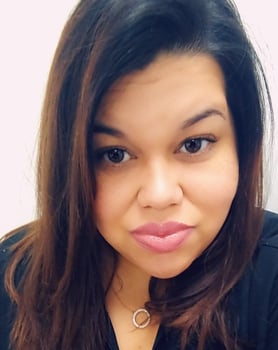 Jessica Cruz
Our next CSR Star exemplifies true customer dedication. Every day, rain or shine, Jessica is committed to helping her clients in every way possible. She truly cares about others and this comes through in every interaction she has.
Jessica has been putting smiles on customers' faces for over 20 years in many different industries, and in the insurance industry for almost five years now. She has proudly worked with Kirkendall Insurance for a year now and loves what she does. The best part of customer service for her is the satisfaction of knowing that she helped someone with the same level of service that she would like to have when she is needing assistance. Her goal at the end of a conversation with a client is to have them smiling and feeling confident that they have placed their trust with someone who is knowledgeable and caring of their needs. Her belief is that if customers do not feel as though their needs have been heard, then the customer experience is not at the level where it should be.
"In two different languages, Jessica can communicate with Agents and clients to help them find solutions to the problem they have that day and prevent future issues to the greatest degree possible." ~ Donald Kirkendall, Managing Partner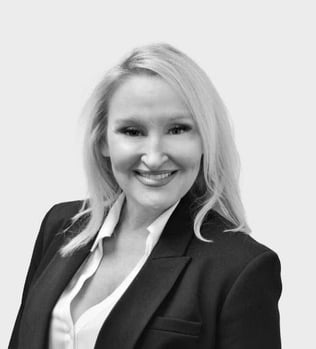 Suzanne White
Whether it's her client or not, Suzanne goes above and beyond to take care of any and all clients. Not only is her customer service top-notch, but she is a true commercial insurance guru with a wealth of knowledge. We're thrilled to recognize Suzanne as one of our Top CSR Stars!
Suzanne has a decade of experience in the property & casualty world. She started with a small local firm as an assistant and over time moved up to a Fortune 500 company as a CSR. After spending time in the traditional producer model, she helped create a new way for agencies to do business. Her creativity and problem-solving led Level Four Insurance to notice her model and asked her to partner with them to help head up their P&C department. From scratch, her team has been able to tap into Level Four's Advisor and CPA network, building out an incredible process.
"Suzanne runs our entire company. The team goes out and kills it, and she makes it legal. She's the first one at work and the last one to leave every day." ~ Brent White, Practice Director - Property & Casualty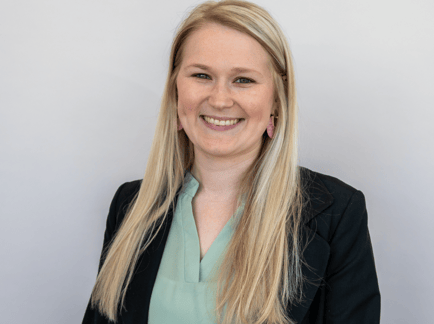 Crissy Jackson
Our next CSR Star truly keeps everything running while providing superior support to clients and coworkers. Crissy goes the extra mile to keep everything in check and make sure everything gets done.
Located in Wynne, AR, Crissy is the soul of Cypress Insurance. She loves the challenges and interactions with customers that her job provides. She is constantly learning something new and continues to grow. Crissy's dedication to customer service and to her job is truly impressive.
"Always willing to help even outside of her comfort zone, friendly, well mannered, answers the phone with such innocence, and is always on time." ~ Amanda Ridge, Vice President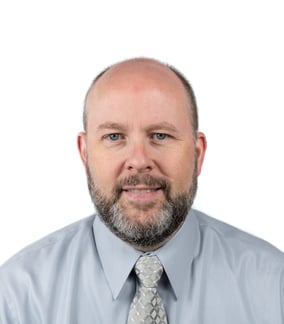 John Hulbert
This CSR Star takes creativity and problem-solving to the next level! John is constantly thinking about how to better the agency whether going above and beyond to help customers or even finding furniture that would work well in the office. He is a fantastic team member who is willing to roll his sleeves up to help out.
John Hulbert joined Cherokee Insurance Center in May of 2017 as a Data Entry Specialist, working 12 hours a month. Today, John is the Office Manager, as well as a licensed Property and Casualty Insurance Producer. John is truly valued for his ability to support the agency. A transplanted Northerner who grew up in Wisconsin, John and his family have lived in Georgia for almost 20 years. In his spare time, John enjoys spending time with his family, following the Green Bay Packers and Chicago Cubs, traveling, golfing, and playing with his rescue Corgi mix.
"Without John, our office does not operate. He handles phone calls, emails, COI's, runs Applied, etc. We would be where we are or who we are without him." ~ David Cook, Principal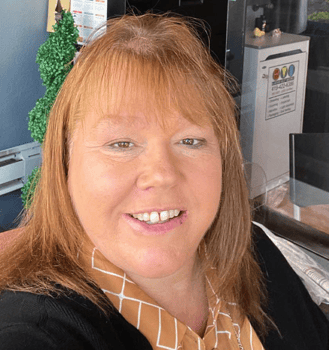 Susan Fleck
Susan was nominated and recognized as a Top CSR Star as she truly does it all! She answers every phone call, contacts all customers, runs the agency's NPS and social media. Not only does she do this all while making it look incredibly easy, she always keeps a cheerful and helpful attitude.
Susan has held all types of jobs geared around customer service which is one of her key passions. Susan was always taught to treat those as you wish to be treated and carries that with her in every job she's done. Working at Tabler Insurance has been a huge highlight in her life, and she strives to give clients the best service that she can. Susan wants customers to feel like family, not a client. She will always treat them as if they were her family! Susan has been married for almost 27 years to her wonderful husband Brian. They have two amazing children, Haleigh (24) and Hunter (21), they have two dogs Tito (pit/pug mix), Roland (Yorkie), and one grandpup Abbi (French Bulldog).
"She will come in early for them and she will stay late if she needs to. When she says she will call someone back - she does. She is very detailed in her conversations with the clients. She goes above and beyond with every client and treats them like they are the most important." ~ Michael Tabler, Agency Owner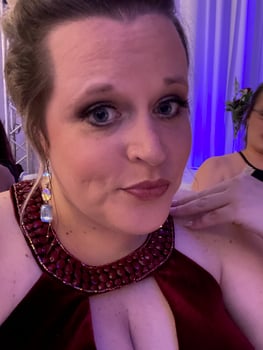 Shana Silcox
We're honored to recognize our next CSR Star for her ability to accomplish great things. Shana is truly critical to keeping the business at Classic Insurance Group in Pensacola, FL running smoothly. She is a team player and committed to doing whatever is needed to serve clients and ensure the agency's success!
Shana has worked in the insurance industry for going on 12 years. She can't see herself doing anything else - it's truly where she belongs. Shana is a proud mom of three kids and proud aunt of one nephew and an avid sports fan. Roll Tide and Go Saints!
"Shana goes above and beyond every day. She handles the entire team we have. She handles all issues and is like a mother hen in our office. She is a prime example of a model employee." ~ Wendy Delfiacco, CEO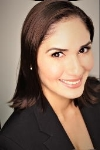 Eva Pineda
The Madison Insurance & Financial Group
We're thrilled to honor our next CSR Star for not only all she does, but for who she is. Eva always goes above and beyond both for the insureds and the agency. She continually strives to learn more about the business and needs of the insureds. She is truly indispensable to the business.
Eva started working in insurance at just 17 years old. She began as a receptionist and little by little gained knowledge until she became a customer service rep. Afterward, she continued to provide customer service both on Personal Lines and Commercial Lines. Nowadays, she's focused more on the commercial side of the industry. No matter the position, Eva is keenly focused on providing the best in customer service and building relationships with her clients.
"Eva looks for a solution to all situations. She does not sit idle or pass along the problems to others. She is conscious of how the CSR contact with insureds is the strong foundation of trust and retention of clients." ~ Marvin Rivas, Principal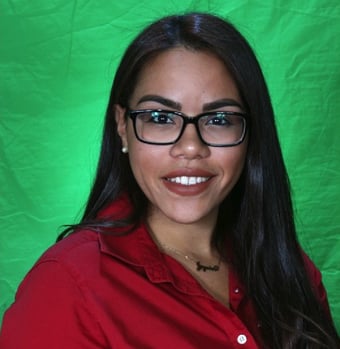 Jazriel Mora
We are so excited to recognize Jazriel because of her ability to deliver amazing and unparalleled customer service. She never dismisses the problems of others and is devoted to solving issues and providing genuine service and support. Her unique approach and ability to build relationships win over clients and colleagues alike.
Jazriel has worked with Kirkendall Insurance for over four years where she has built up quite a few loyal clients who love to interact with her. She was born in New York but moved to Florida at age 7. She has 3 kids to whom she owes all her success, as they are the main motivators in her life.
"Jazriel smiles and she listens. She does those two things that can make a huge difference in the life of everyone that has any kind of insurance problem. So many customers have contacted me to tell me how much they appreciate her smile." ~ Donald Kirkendall, Managing Partner